">

This is the fictional story of the 1994 Murders in Vinton, Virginia

221 Pages that will capture your interest from beginning to end

This novel is the build-up to the crime and beyond

Softcover 6" X 9"
Blain Hodges, Teresa Hodges, and their two young daughters were brutally murdered in their home in Vinton, Virginia in August 1994. Earl Bramblett was arrested, tried, convicted and executed for the crime. Author Douglas Chandler Graham is convinced Bramblett was framed and is on a mission to find justice for Bramblett.
Smoke And Murders is a fictionalized account of the crime. Many of the characters are sketches of people close to the case. Except for the murders, much of the story is made up. Graham has included all the ingredients of a first rate, hard boiled mystery. From the crime scene on we meet corrupt cops, drug dealers, a careless medical examiner and a long list of intriguing, believable characters.
It is set in rural Virginia in a small town where the haves avoid the have-nots and gossip and speculation is the favorite pastime. The town elite demand a conviction and for the problem to go away. A State Police investigator has hand picked his suspect and quickly brings the mayor and local cops onside.
Graham draws on his considerable research of the evidence and knowledge of the case to form a plausible theory as to what he believes really happened. His hypothesis is played out in this fast paced, enjoyable read. He brings together all the players and cleverly sets the tone for the sequel, leaving the reader wanting more.
I highly recommend Smoke And Murders to fans of True Crime and Murder Mysteries and I look forward to the sequel, "Three Trailers Down" (November 2009).
Reviewed by WR Potter for Reader's Choice Reviews.
Smoke And Murders 5 Stars
BOOK REVIEW FROM AMAZON
As a self-proclaimed mystery buff, I am always searching for interesting and suspenseful mystery novels that pull readers right into the plot and sadly, most of the mysteries that I read fall flat of this standard. But not this novel. In Smoke and Murders, Douglas Graham has crafted an intriguing and tense storyline centered around the generic small town. Once I started the novel, I couldn't put it down.

Graham begins his mystery by describing the gruesome murder of your typical family, a father, a mother and two children, the horrific event which draws the corrupt local cops in to investigate. In the small town portrayed in the novel, where neighborly gossip and knowing everyone who lives in the town is common, it doesn't take long for the police to name a scapegoat responsible for the murders, a suspect in a previous case. From there on, we see how desire to shut the case quickly and to calm the townspeople propels corruption by skewing the truth.

Although this novel is a fictionalized story of the true life murder of a rural family, Graham delivers his message clearly; he believes in the innocence of the man who was wrongfully convicted and wishes to show readers this. A well-written mystery recommended for anybody who likes suspense.
Join me, Douglas Chandler Graham, and I'll personally help you build a second income with top rated SFI—now in its 19th year! Click here to join my team and get started FREE today!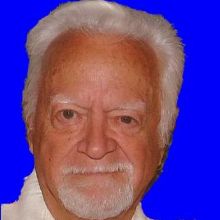 2010 © Douglas Chandler Graham. All Rights Reserved.